2021 Juxtopia HEEHD Conference
3rd Annual HEEHD 2021 Virtual Conference
Safeguarding Children During COVID-19
December 9-10, 2021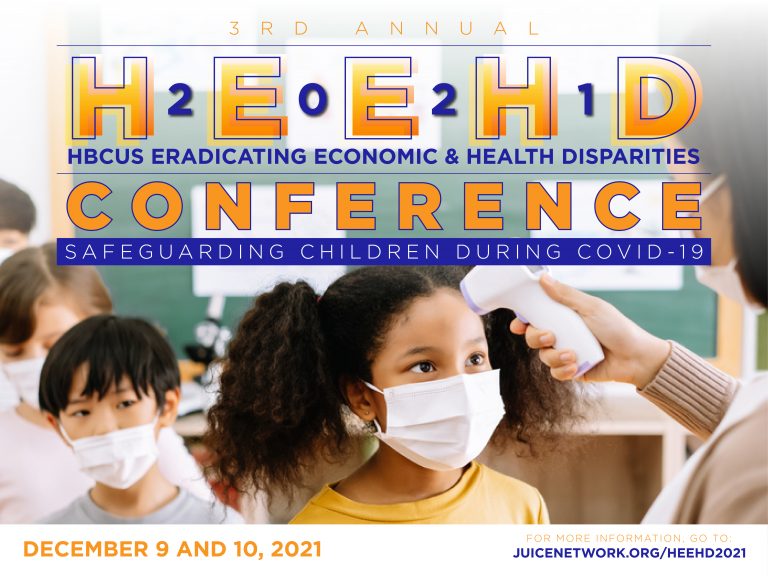 COVID-19 Health Disparities
The United States (U.S.) has one of the largest income-based health disparities in the world with poor minority populations with inequitable access to health care when compared to their wealthier counterparts (i.e., mainly because of the high cost of healthcare), and are more likely to report being dissatisfied with their most recent visit to the doctor.  Furthermore, racial and ethnic health disparities, adversely impact African Americans, Hispanics, and Native Americans at significantly higher rates than white populations in the U.S which leads to preventable diseases and illnesses in the minority populations.  This disparity is highlighted with the impact of COVID-19 infections disproportionately killing African Americans at a rate three (3) times higher than the white population, regardless of economic class, for African Americans who disproportionately suffer co-morbidities including, but not limited to, asthma, diabetes, heart disease, and hypertension. 
Moreover, the COVID-19 disparities are now causing preventable deaths for African American, Latino, and Native American children while, simultaneously, curtailing the critical learning time required for children's healthy brain and cognitive development. Additionally, minority children were more likely to be hospitalized and more likely to have multisystem inflammatory syndrome (MIS-C (a serious and sometimes deadly condition where different body parts become inflamed, including the heart, lungs, kidneys, and brain); Black children were more likely to be admitted to intensive care units due to MIS-C; and Hispanic, Black, and American Indian and Alaska Native (AIAN) children had higher rates of death. Recent Center of Disease Control and Prevention (CDC) data also show ~4.9 million infections, over 39,000 hospitalizations, and 725 deaths due to COVID-19 among children 19 and younger. 
Health disparities amounted to approximately $93 billion in excess medical care costs and $42 billion in lost productivity per year as well as economic losses due to premature deaths prior to COVID-19. Now, with COVID-19, the health disparity costs have exacerbated. Therefore, measurable improvements in overall population healthcare would not only reduce the detrimental health disparities plaguing minority populations & their social-economic well-being but, simultaneously, benefit all Americans, overall.
COVID-19 Economic Disparities
The International Monetary Fund (IMF) warns that the COVID-19 crisis will increase economic disparities where workers with higher education and skills have the luxury of working remotely to help them weather the economic downturns that follow pandemics. Meanwhile, workers at the bottom of the economic ladder, (i.e., many lower income minorities) will fall into greater poverty. In the U.S., these disparities are inextricably linked to ethnicity. The black unemployment rate is typically double the white unemployment rate regardless of the country's economic prosperity or economic hardship. The cruel irony of the COVID-19 pandemic is that, after a decade of wage stagnation following the financial crisis, African Americans were finally beginning to see wage growth just as COVID-19 hit the U.S. Unfortunately, many African Americans lack the wealth or resources needed to help them survive through another period of economic turbulence. 
African Americans are ~13% of the U.S. population but only own ~2.6% of the nation's wealth. Furthermore, the median black family has only ~10% of the wealth of the median white family.  Many African Americans don't have any liquid funds or other kinds of financial resources that they can utilize when they lose a job or have a pay reduction. African American companies, plagued by COVID-19, have an opportunity to partner with HBCUs/MSIs and create biomedical companies to help solve COVID-19 related disparities. 
COVID-19 Biomedical Research Disparities
 While HBCUs/MSIs strive to translate their biomedical related intervention into commercial health disparity prevention innovations; with possibilities to contribute $1 billion or more in institutional endowment, their objectives are often curtailed by the high prevalence of National Institutes of Health (NIH) Scientific Review Group (SRG) member bias reflecting historic United States (U.S.) societal racism and bias that is frequently articulated in NIH proposal Summary Statements with higher prevalence of impact scores of "Not Discussed" given to minority companies and HBCUs/MSIs. Consequently, the hope for tech-transfer to, for example, minority biomedical companies from U.S. colleges/universities is perceived as risky and, hence, limited to non-existent because of the prevalence of economic racism. This is especially true for black biomedical companies and HBCUs/MSIs that collaborate on the NIH Small Business Technology Transfer (STTR) grant research, which awarded three-quarters of a billion dollars, in 2015, to help U.S. businesses translate biomedical discoveries into products. However, the NIH STTR program award funding disparity is demonstrated with awards of 0.7% to African American; 1.7% to Hispanic; and 0% to Native American owned businesses.  
HEEH2021 Solution
Overview
  To eradicate economic, health, and biomedical health disparities related to COVID-19 (i.e., communicated in the previous tabs), Historical Black Colleges and Universities (HBCU)s & Minority Serving Institutions (MSI) (i.e., Hispanic Serving Institutions and Tribal Colleges) have great potential to cooperatively increase sustainable biomedical, information technology (IT), and manufacturing related inventions and innovations that create 1) intellectual property (IP) (i.e., copyrights, patents, and trade-secrets); and 2) capabilities to tech-transfer their IP to minority companies that, subsequently, translate IP licenses into commercial products that directly address health disparities, enhance the economic status of HBCUs, MSIs, and minority businesses; and create significantly more U.S. high paying jobs for minority youth and adults.
Consequently, the 3rd Annual HEEHD 2021 Conference invites peer reviewed empirical research from HBCUs, MSI (i.e., Hispanic Serving Institutions and Tribal Colleges), minority companies, and organizations/agencies focused on measurable techniques & methods to effectively foster and facilitate innovative research and development (R&D); technology transfer; and resulting product/service commercialization to eradicate economic and health disparities within and among minority populations with a focus on safeguarding children, worldwide, including their health, education, and workforce readiness skills. 
This translational R&D oriented paradigm shift, for HBCUs/MSIs, has potential to improve the scientific knowledge of how innovative interventions, to prevent or mitigate health disparity, are executed.  This tactical strategy has potential to economically sustain HBCUs/MSIs through technology transfer licensing revenue; galvanize a cooperative mission to address persistent economic and health disparities through innovations (i.e., generated by HBCUs/MSIs); and annihilate systemic racism that attempts to curtail economic and health viability of minority populations that start in childhood.
HEEHD 2021 Objectives 
The mission objectives of the HEEHD 2021 conference are to: 
Organize a scientific conference that invites peer reviewed empirical research, from HBCUs/MSIs, focused on techniques and methods that effectively facilitate innovative R&D; technology transfer; and resulting product/service commercialization to address health disparities in minority populations with a special emphasis on children of color impacted by COVID -19.
Create an evidenced-based blueprint to train HBCUs/MSIs to secure biomedical related research funding, improve technology transfer capabilities, and license intellectual property (IP) to small businesses that have mission objectives to address health disparities with a special emphasis on COVID -19.
Use evidence-based practices to (a) Train MSIs faculty and their assisting graduate students to conduct and tech-transfer minority health and health disparities research; (b) Conduct innovative R&D and commercialization activities to address health disparities in minority populations; (c) Foster innovative collaborations and partnerships with government, industry, and NGOs to facilitate technology transfer; and (d) Disseminate empirical research results on innovative R&D, technology-transfer, and commercialization focused on addressing health disparities in minority populations. 
HEEHD 2021 Registration
Register to attend HEEHD 2021 and join HBCUs, Hispanic Serving Institutions, Tribal Colleges, Faith Based Communities, and Minority Businesses to cooperatively develop sustainable culturally responsive biomedical, health information technology, and manufacturing related translational innovations and practical strategies that directly address COVID-19 economic and health disparities while measurably strengthening our minority colleges/universities and businesses with strong intellectual property and commercialization. 
The HEEHD 2021 registration will include access to the 2 Day Virtual Conference and Conference proceedings (including scientific papers)
Registration Type

Regular

Late

Regular

$225

$250

Community College Student/Undergraduate (UG)/Graduate (GR) Student.

$50/UG;

$75/GR

$60/UG

$100/GR

Middle/High School  Students

$0

$0

Exhibitor Advertising

$300

$350
Registration Instructions
Please, read carefully, the following information concerning the registration procedure; especially if you are the prospective presenter of an accepted paper or if you need to guarantee inclusion of your accepted paper in the HEEHD 2021 Conference proceedings.
IMPORTANT: All accepted abstract will be published in the HEEHD 2021 conference proceedings only if the full-fee registration payment for one of the authors is received and correctly processed by the registration deadline. Invited abstracts will be invited to submit full papers for publication in the International Journal of Urban Innovation and Cooperative Entrepreneurship (iJUICE)One author registration will cover the publication expenses of only ONE accepted abstract.
Click the following link to register for HEEHD 2021 [Click Here to Register] 
Call for Abstracts!
HEEHD 2021 invites innovators, minority businesses, college/university faculty (including HBCUs/MSIs) to submit abstracts that reflect empirical research results and methodologies that eradicate economic, health, and biomedical disparities related to COVID-19 with a focus on safeguarding children, worldwide.
Important Dates:
October 29, 2021 November 12, 2021– 250 word abstract deadline.
November 12, 2021 November 19, 2021– Notification of abstract acceptance.
November 25, 2021 – Early Bird Registration Deadline.
December 9-10, 2021 – Conference Dates.
Keynote speaker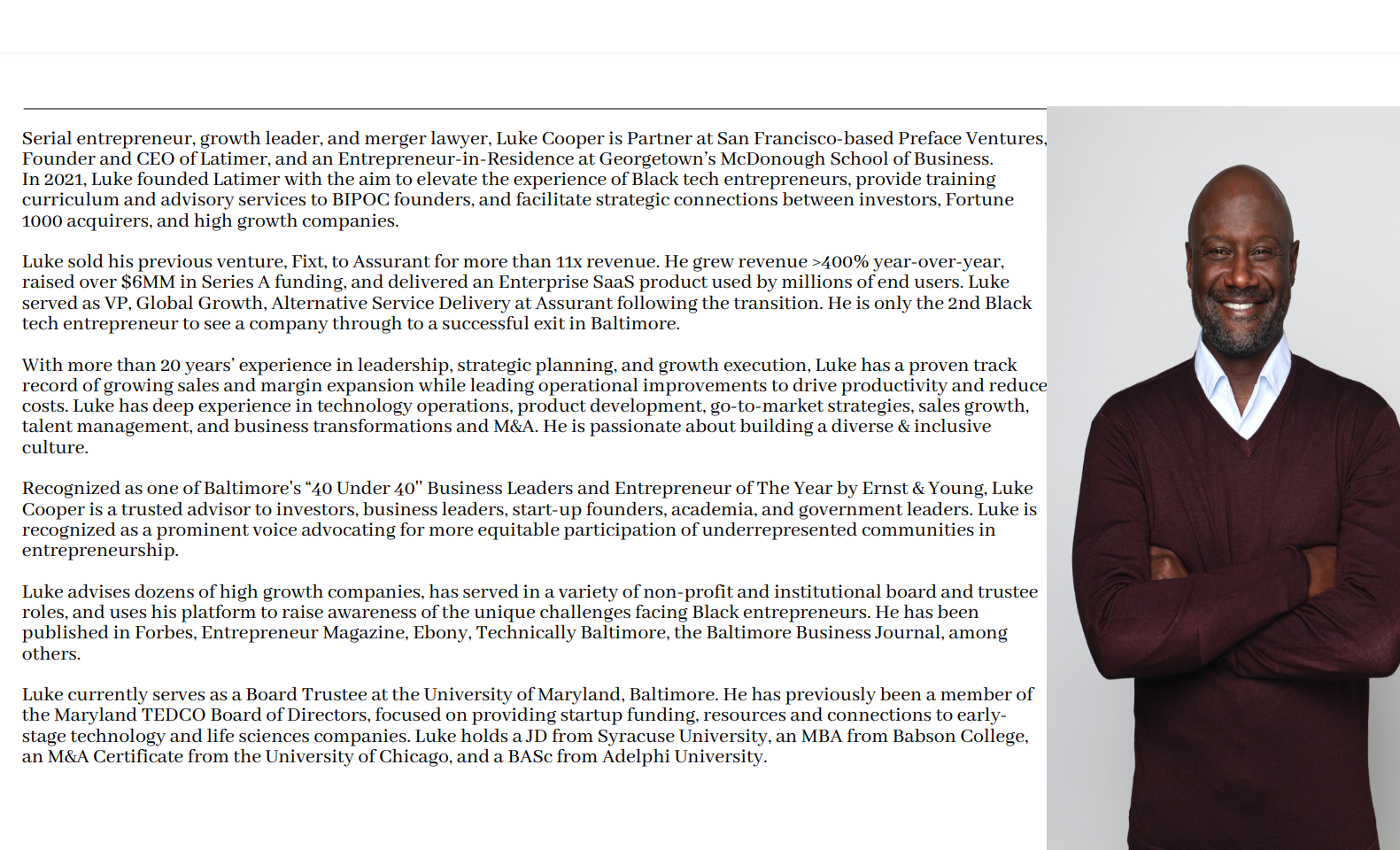 HEEHD CONFERENCE committee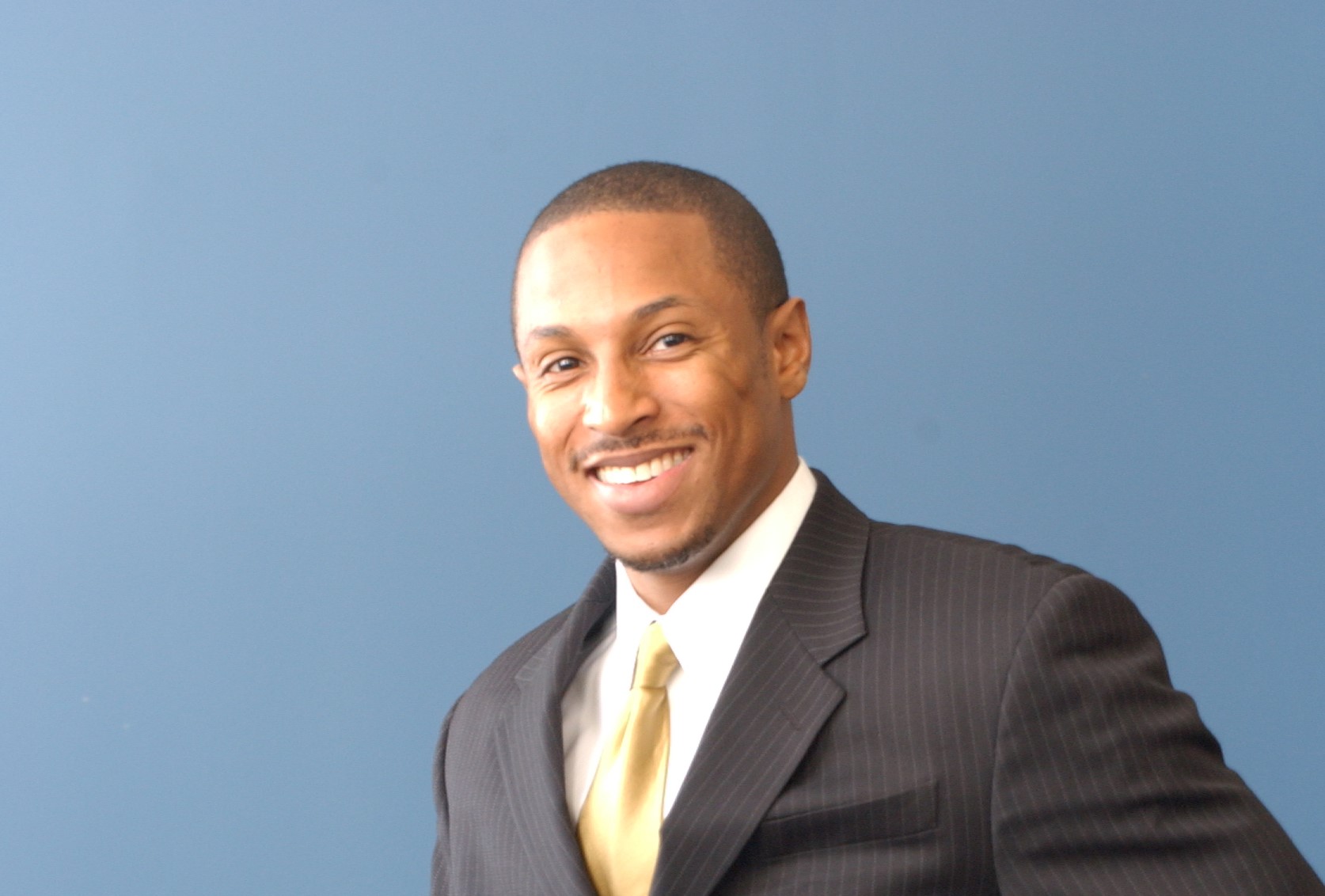 Jayfus Tucker
Doswell, Ph.d
Conference Chair JUICE Co-Director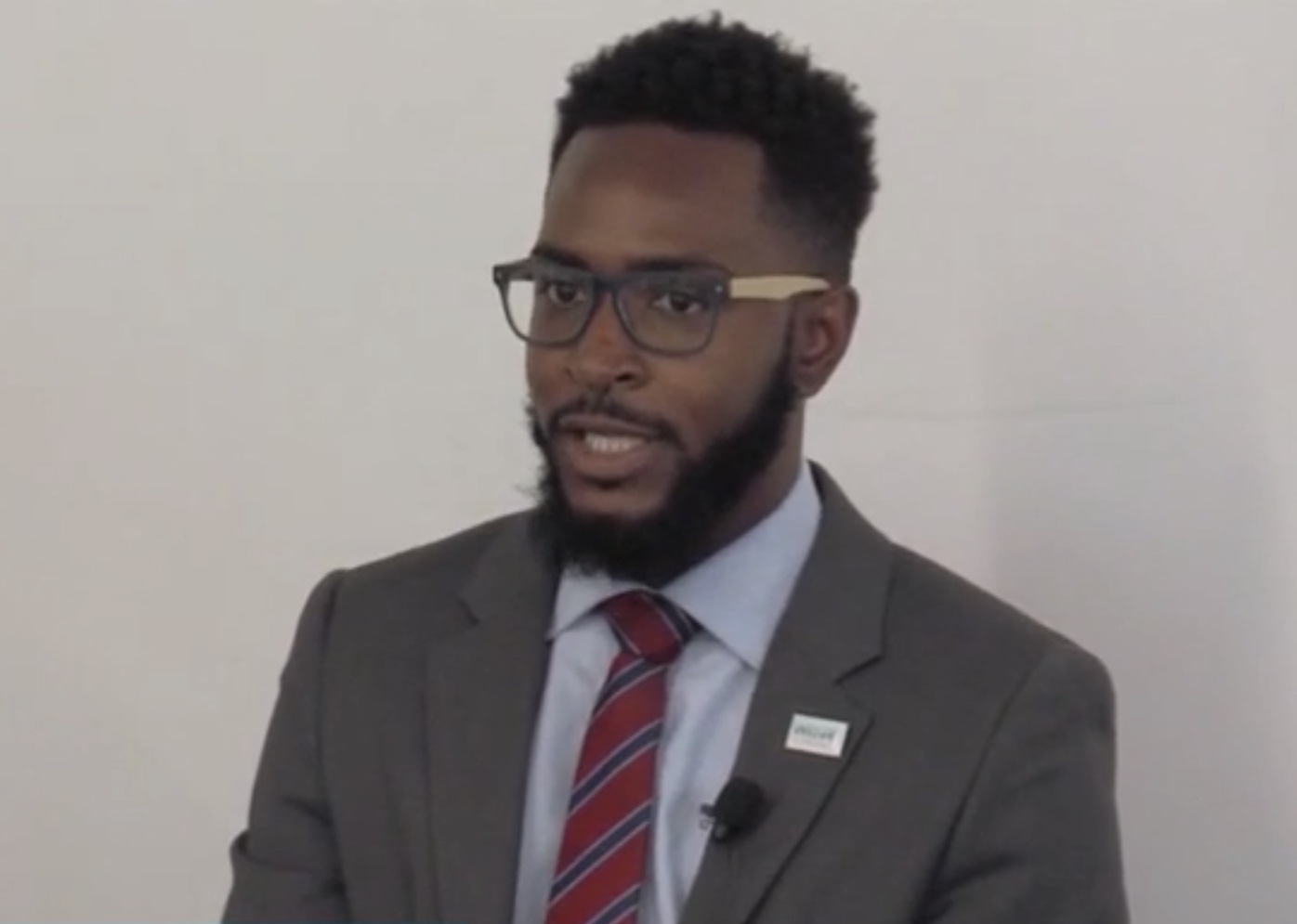 Cyrus
Green, M.S, MBA, Ph.D (Student)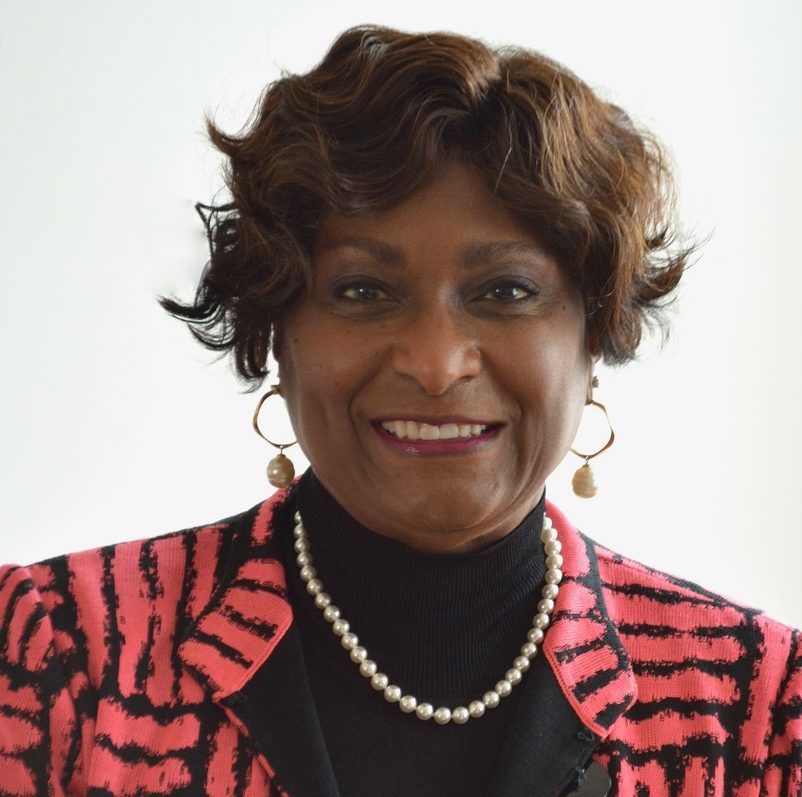 Dr. Bridgie
Ford, PH.D
HEEHD Conference Co-Chair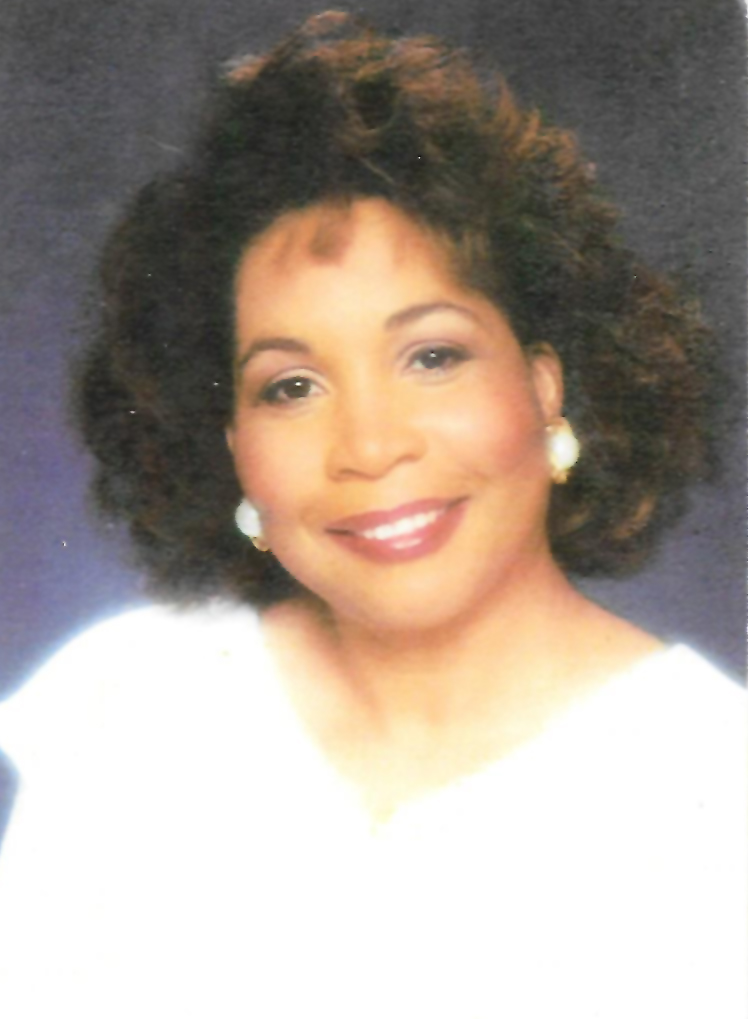 DR. Diane
Adams, MD, MPH
HEEHD Conference Co-Chair